Background
Idle Engineers is a group of engineers, musicians, educators, and hobbyists who strongly in open source, open collaboration, and life-long learning. We want to inspire creativity through in science, technology, engineering, art, and math (STEAM). We strive to create and share projects which enable others to learn as well as inspire a curiosity that encourages exploration.
To support our educational goals, we focus on inexpensive, easily-accessible hardware and software projects that can be undertaken by novice hobbyists, parents and their children, or educators and their pupils. All our designs center around flexibility and ease of use for maximum impact.
Aaron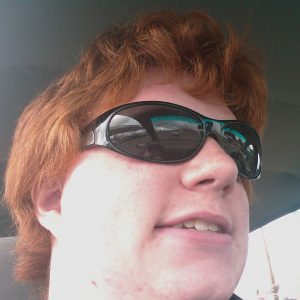 Aaron has been a technologist and engineer his whole life. At 5 years old he discovered Microsoft QuickBASIC on his 386 PC and quickly taught himself programming by modifying examples such as NIBBLES.BAS. He'd taught himself Microsoft Visual Basic 4 by 1996, and started learning C on Red Hat Linux 4.0 later the same year. Dabbling in everything from web design and development to clustered computing projects, Aaron never could get enough technology in his life.
With such enthusiasm for computing, Aaron went on to found several companies - tackling complex problems in information technology, software, Internet services, and white box computer systems - all before completing high school. In 2010 he graduated from Oregon Institute of Technology, with two Bachelor of Science degrees - in Computer Engineering and Software Engineering.
Aaron was involved in several community groups and clubs during college, focused on amateur high-altitude satellite launch/recovery, generating interest in the free/open source software movement, and computer operating systems that protect users' freedom.
Today, Aaron is a member of several technology-related communities in the Portland, Oregon, area, and continues to surround himself with an endless array of computing and electronic projects. His entire house has been called a "mad scientist lab" by more than one wide-eyed visitor who could only grasp the true extent of Aaron's technological passion after seeing the project space first-hand.
Ben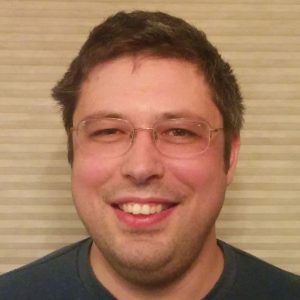 Ben has been interested in technology since before he was a teenager. Growing up on a farm, he and his brothers had limited access to technology - their parents only had a color TV and a rotary phone.
When his family moved in to town, his father (a retired electrical engineer), started repairing electronic equipment for people in the community. Ben and one of his brothers frequently took on repairs that were too costly or time consuming for his father to complete. Ben and his brother would often compete to see who could finish a repair more quickly. They would also build projects, either together or in competition, from left over parts after the repairs.
Around the same time, Ben was introduced to computers and BASIC computer programming with the VIC-20, and then the Commodore 64. His interest in computers grew to the point of helping his friends, family, and others in the community by repairing their Windows-based computers, removing viruses, and performing computer maintenance.
Later Ben went on to learn C++ programming and computer networking. Then Ben met Aaron who introduced him to GNU/Linux. This operating system made it easy to expand Ben's programming knowledge, especially into web technologies as he quickly learned more about server side software.
Ben met Chris and Dayton through Aaron and together they founded Idle Engineers, where Ben contributes to projects using his experience with electronics, computers, programming, and GNU/Linux.
Chris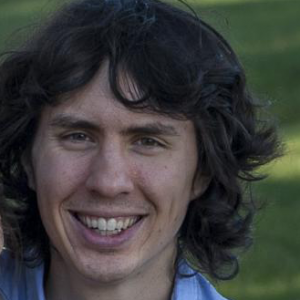 Chris Haverkate started exploring technology by disassembling his grandparent's rotary telephone as a young kid. He could often be found surrounded by the inner contents of a once-working device, studying the various components and connections. His intrigue grew into a passion as he passed through high school and on into college, attending Oregon Institute of Technology. He selected OIT for the immediate and hands-on approach to learning combined with a unique degree track. In 2010 he graduated with a BS in Computer Software Technology and Computer Hardware Technology as well as minors in Applied Mathematics and Business. After school, Chris entered into computer engineering industry working on a variety of projects (safety-critical monitoring systems; multi-platform embedded systems SDKs; robotic automation; and more.)
To this day, Chris can still be found surrounded by various electronics that he and other Idle Engineers fashion into their various Widgets and projects! No further harm has come to his grandparent's phones.
Dayton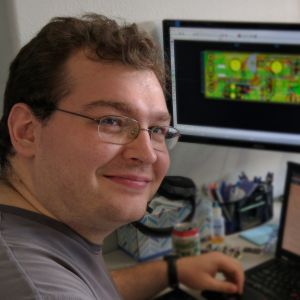 Dayton grew up in the country, raised by parents who worked on projects. Incessantly. As such, Dayton grew up with his own set of metal, wood, ceramic, and textile projects.
Introduced to programming and electronics in high school and running low on funding in college, low budget pastimes were of considerable interest. Programming became the platform of choice . Wanting a degree that complimented programming (and the rest of his hobbies), Dayton graduated from Oregon Institute of Technology in 2011 with a B.S. in Electrical Engineering.
Dayton first encountered Aaron at a LAN party in college, and the two eventually became roommates. Aaron's sanity survived the puns, and he brought all four founders together to form one super team of nerds. Many ideas were tossed around between the four–all interesting, all over-engineered. Ultimately, Idle Engineers was founded where programming, electronics, hardware design, and construction all combine.
Today, Dayton is commonly seen running around in a signature homemade leather tricorn, and still enjoys bad puns.
Aaron: "When did I become the corporate speak guy?"
Chris: "Because you words better."
Conversation between Aaron and Chris, Founding Partners